Studio Billion received investment from Aura B4YO Fund, WePlay Ventures and Lima Ventures in a Pre-Series A bridge round!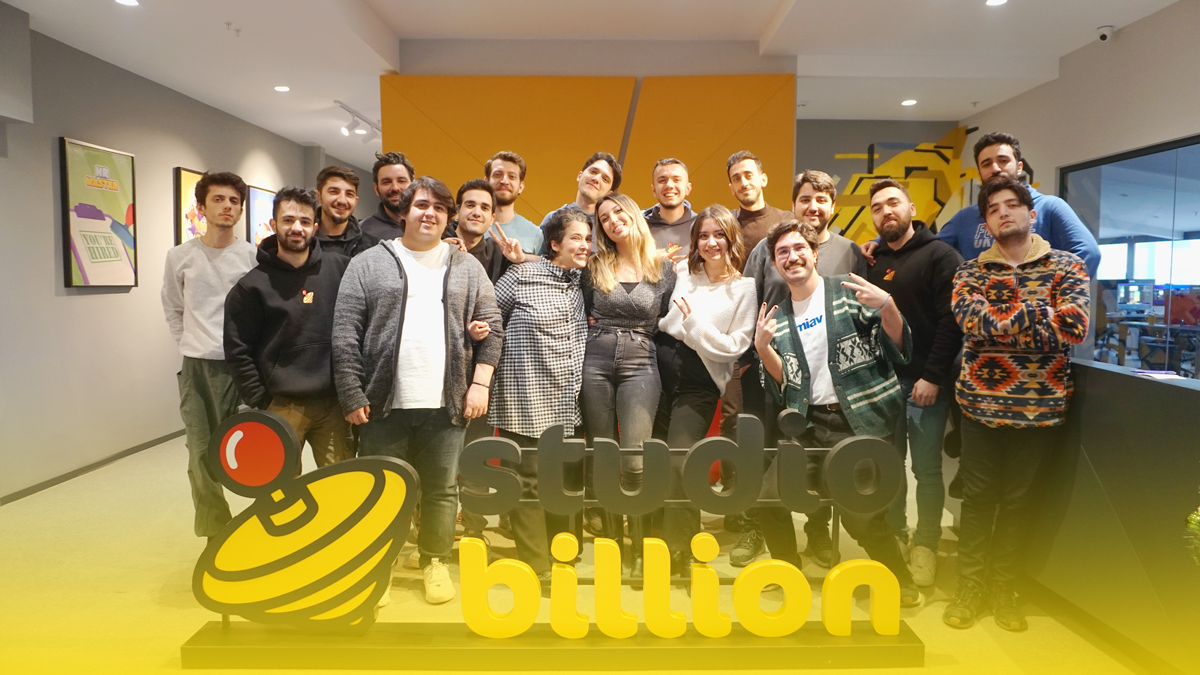 Founded by successful founders in the mobile gaming industry, Ümit Aparı, Ömer Aslan, and Eşref Bektaş, Studio Billion secured investments from B4YO Capital, WePlay Ventures and Lima Ventures in a Pre-Series A bridge round. With this investment, Studio Billion aims to accelerate the development process of their multiplayer action RPG game, Rumble Suits, which utilizes Augmented Reality (AR) technology, and plans to release it to players by the end of this year.
Since its establishment in 2017, Studio Billion has collaborated with global game publishers to develop hundreds of games for mobile platforms, achieving millions of downloads for their games. In 2018, their first game, the simulation-based Spin Warriors, reached millions of players in the USA, marking a significant success. This achievement accelerated the company's growth, and they received seed funding from their existing investors. Subsequently, they further elevated their success with games like Construction Simulator 3D and HR Master.
Rumble Suits, developed with Augmented Reality (AR) technology, will be released to players this year!
Studio Billion has been closely following current trends in the gaming ecosystem since its inception and aims to provide players with a realistic gaming experience using Augmented Reality (AR) technology in their new project. The founding team, with years of experience in the industry, plans to initiate the closed beta phase for their game Rumble Suits in the last quarter of 2023. Targeting primarily mobile platforms, Studio Billion also aims for the game to be playable on AR glasses such as Apple Vision Pro and Meta Quest Pro, which use augmented reality technology. With the investment, Studio Billion intends to expand its team of 15 members to 25 to successfully complete the development and publishing processes for Rumble Suits by the end of 2023. As they prepare for their main investment round, Studio Billion plans to allocate a significant portion of the Series A investment to marketing the game.
"We are very happy to receive the support of expert investors on our success-focused journey."
Having achieved great success with their games on mobile platforms, the Studio Billion team expresses their happiness about the investment process, stating, "We are delighted to have successfully accomplished all our short-term goals on our journey to 'Entertaining Billions.' As we embark on this new phase, we will relentlessly pursue one of our biggest long-term goals: developing successful and enjoyable XR (Extended Reality) games. We are reassured and encouraged by the fact that WePlay Ventures, a leading game-focused investment company in Turkey and Europe, with valuable know-how and network in the AR/VR field, B4YO, and Lima Ventures, which specializes in targeted investments in their fields, including successful exits in the gaming industry, will be our running partners. By strengthening our capabilities with new investors who will join us in the Series A round, which we plan to complete by the end of the year, we aim to become one of the early-adopter names in the AR Glasses industry."
Join Us!
Join us in our magnificent office in Istanbul to produce amazing games and Entertain Billions with us!

You can see open positions or send your CV to hr@studiobillion.com for future positions.
Career